1st Annual Heroes & Hogs Poker Run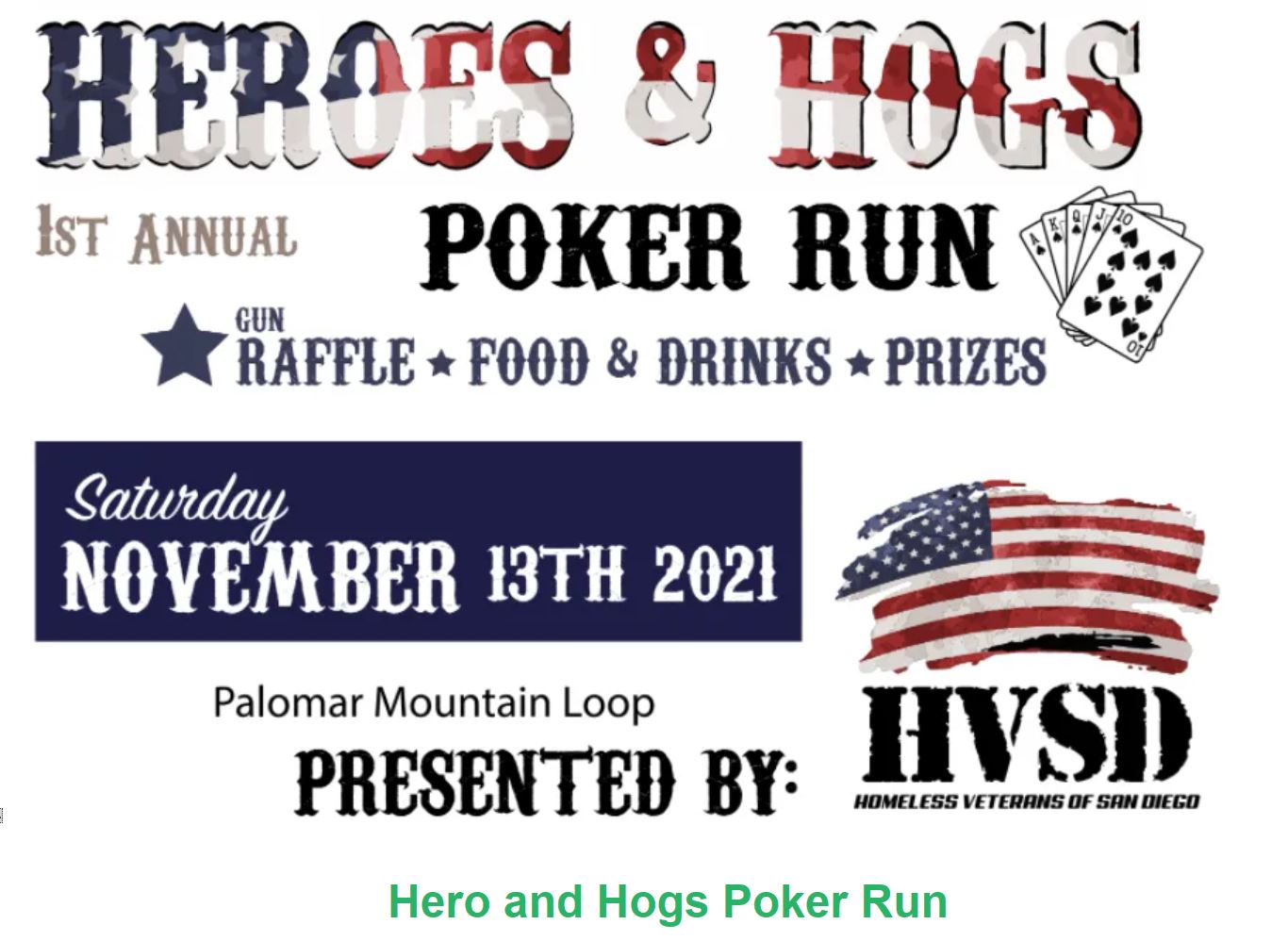 Purpose. Drive. Motivation.
Homeless Veterans of San Diego exist to put an end to the epidemic of homelessness among our veterans. No veteran that has served our country should have to sleep next to a freeway, in downtown doorways, under bridges, in tents on busy city streets, or in the brush in canyons and parks. The Staff, Volunteers, and Peer Support Mentors are dedicated to the Veterans we serve. We recognize that these are men and women, that have gone through everyday experiences and challenges like all of us have. They have dreams, wants, desires, and passions just like we all do. They served their country proudly, they put their lives on the line to ensure the freedom of strangers, fellow Americans. The transition out of the uniform, back to the civilian world, especially after serving overseas in Iraq or Afghanistan can be a painful journey home. Both physically and mentally. Some frankly never come home mentally. Homeless Veterans of San Diego have faced the challenges our Veterans face, right by their side, letting them know they are not alone. We are dedicated to "Having their Six" which is a military term that means, I've got you covered on all sides. That's why our veterans will tell you, that we are there, we show up, we answer phones, we deliver food, we bring gas, or assist our veterans whenever the need arises.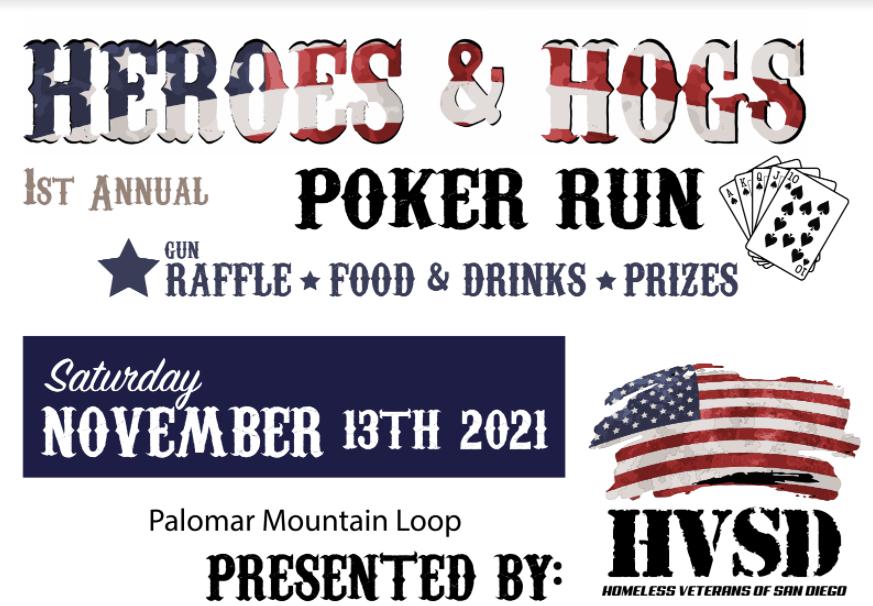 November 13th 2021