---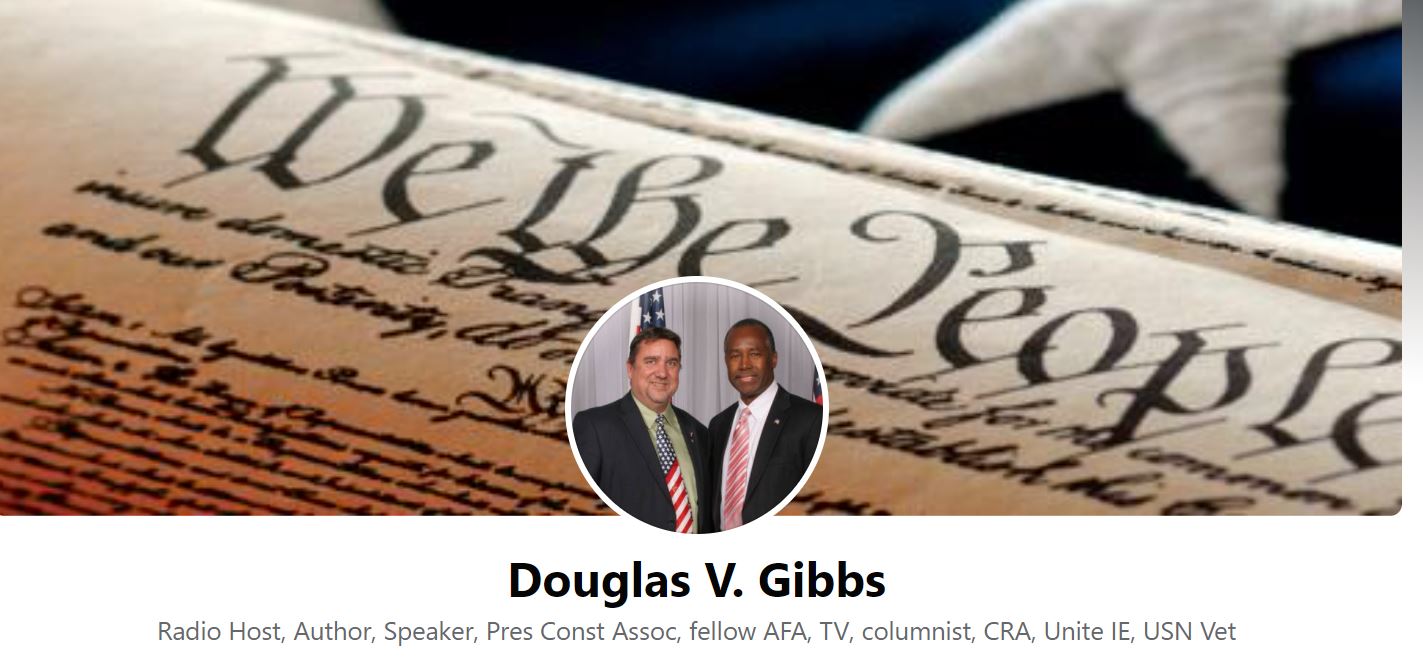 Douglas V. Gibbs is a Radio Host, Author, President of the Constitution Association, and Instructor on the United States Constitution.  As host of Constitution Radio on KMET 1490-AM, and with his constant media presence on various streaming platforms, Mr. Gibbs has been recognized as one of America's leading authorities on the U.S. Constitution.  Douglas V. Gibbs has appeared on Fox News, One America News, NPR, and Al Jazeera America, as well as various other smaller television and radio outlets.   Doug is a free-lance newspaper columnist whose articles appear in print, and online. Doug is a member of the California Republican Assembly, "Unite Inland Empire " patriot group coalition, the "American Authors Association", and "The Military Writers Society of America." He received the Golden Anchor Award for his patriotic commentary in 2008, and received a California State Senate Certificate of Recognition in 2014 for his "Outstanding Patriotic Service."  Doug is a family man, married 37 years to his high school sweetheart. He is the father of two and has seven grandchildren. Doug is a proud United States Navy veteran.
__________________________________________________________
Dennis Jackson co-hosts with Douglas V. Gibbs.  He is the Executive Producer of The Enemies Within movie by Trevor Loudon, Vice President of the Constitution Association, a candidate for the U.S. Senate in 2012, and a longtime advocate for Constitutional literacy.  With Douglas V. Gibbs and George Rombach, Dennis is also one of the primary plaintiffs on a court case filed against Kamala Harris for her ineligibility for the Office of the Vice President of the United States, filed in U.S. District Court December 7, 2020.
____________________________________________________
Alan Myers co-hosts with Douglas V. Gibbs on Constitution Radio, KMET 1490-AM.  He is a forensic accountant who, as a member of Freedom Force International, live-stream host for 
Patriots' Soapbox
, and with his education program that can be accessed at 
www.feded.us
, has been working for years to educate Americans about our monetary system and why the Federal Reserve needs to be eliminated from existence.